Welcome to Our Practice
**CLICK HERE FOR URGENT POLICY AND PROCEDURE UPDATES RELATED TO COVID-2019**
Valley Pediatrics now offers Telemedicine services! If you have any questions for the doctors or simply do not wish to come into our office, please call for an appointment. You will have a full consultation with your regular doctor, from the comfort of your home!
COVID-2019 (Coronavirus) Inormation for Parents:
https://healthychildren.org/English/health-issues/conditions/chest-lungs/Pages/2019-Novel-Coronavirus.aspx
NEW PATIENTS WELCOME
CLICK TO REGISTER FOR PATIENT PORTAL
VALLEY PEDIATRICS ONLY USES PRESERVATIVE FREE VACCINES
RAMSEY NOW HAS CHECK -UPS MONDAY AND WEDNESDAY EVENINGS
PLEASE CALL TODAY TO MAKE YOUR COMPLIMENTARY PRENATAL VISIT
TRAVEL VACCINES AVAILABLE
PLEASE MAKE SURE THE OFFICE IS OPEN WHEN PLANNING TO COME IN
TO DROP OFF OR PICK UP FORMS.
MENINGOCOCCAL B VACCINE - IF YOUR CHILD IS 16 YEARS OF AGE OR OLDER, THEY MUST COME IN FOR MENINGOCOCCAL B VACCINE (2 DOSES ) PLEASE CALL FOR AN APPOINTMENT.
CAR SEAT SAFETY UPDATE - EFFECTIVE 09/01/15 NEW JERSEY LAW REQUIRES CHILDREN TO STAY IN REAR-FACING CAR SEAT UNTIL 2 YEARS OLD -
POISON CONTROL - (800) 222-1222
Welcome to Valley Pediatric Associates, where your child's health is our first priority. Our commitment is to help children reach their highest potential by working with parents to promote and maintain their child's physical and emotional well-being. We pride ourselves on providing compassionate, comprehensive services to children from birth through adolescence.
Whether it is your child's first visit to Valley Pediatric or a routine well-child check-up, we strive to make sure you and your child are always comfortable and informed. We invite you to take a few moments to browse our website and familiarize yourself with our practice. We hope that it will serve as a valuable resource for you.
We look forward to walking alongside you as you guide your child along a path of optimal health and wellness, and help your child reach his or her full potential, both physically and emotionally.
---
PRACTICE OVERVIEW
Our practice was founded over 40 years ago with the goal of bringing the highest level of pediatric care to the children of Bergen County. The founding doctors had a vision of providing good quality, compassionate health care to those in their own community.
Our staff has a great love for this region, and we are grateful to each of you for allowing us to care for your children. We are excited to be a part of this part of New Jersey as it continues to grow and change.
---
Parent Resources
An online resource center providing you with additional helpful information
Sick Child?
View the KidsDoc Symptom Checker from HealthyChildren.org
Expecting
Choosing a pediatrician is an important and personal decision and we want you to feel at ease with the care you and your child will receive.
---
MEET OUR DOCTORS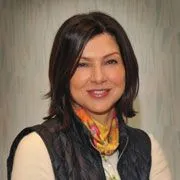 Irene Shevelev, M.D., F.A.A.P.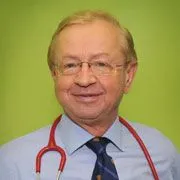 Claude Ligenza, M.D., F.A.A.P.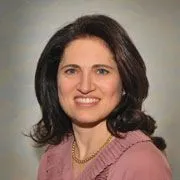 Amy Leifer, M.D., F.A.A.P.
Christopher Nicpon, M.D., F.A.A.P.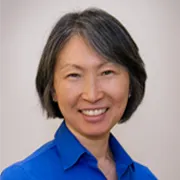 Julia J. Lee, M.D., F.A.A.P.
Stefani Birnhak, D.O., F.A.A.P.
Learn more about your doctors here.