Acetaminophen (Tylenol)
May be used every 4 hours
Caution: Verify concentration of medication before giving to your child. Most infant Tylenol will now be concentrated as 160mg/5ml and should follow dosing under the Children's suspension. If you have the old drops (80mg/0.8ml), follow the dosing on the far left of table.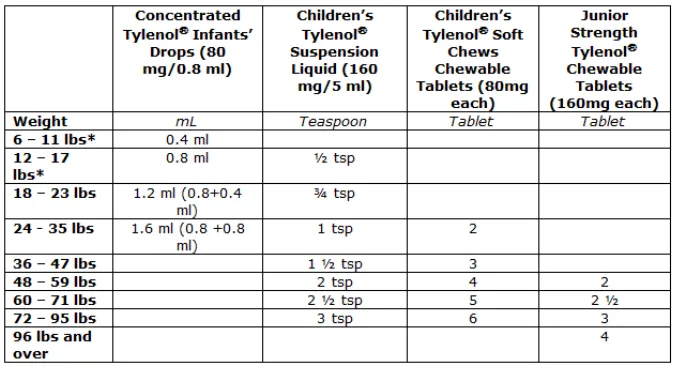 Ibuprofen (Motrin/Advil)
May be used every 6 hours
****not to be used in children under 6 months of age****

Benadryl