Our entire team is dedicated to helping you and your child feel at home in our office. We are proud to be members of the Bergen County community and serve the needs of the children here, and are honored that you have chosen us as your child's primary care physician. We are confident that you will be pleased with the quality of care and service that we provide to you and your family, and look forward to building a caring, nurturing relationship with you.
All of our highly trained and experienced physicians are Board Certified, Fellows of the American Academy of Pediatrics and members of the Bergen County Medical Society and American Medical Association with full admitting privileges at The Valley Hospital in Ridgewood, New Jersey. The professional staff is trained in the latest medical advances for infants, children and adolescents. You can trust that our focus is centered on your child and family
Our physicians teach medical and nursing students and provide lectures on newborn care for new parents-to-be at The Valley Hospital. Complimentary Child Development & Prenatal Classes are offered during the year. One of our physicians also provides services to children who do not have access to well child care through the Ridgewood Child Health Conference. We are physicians for the HoHoKus Elementary School as well as the Cosmo Soccer Camps held at Ramapo College during the summer, and we are volunteers for Healing the Children.
---
Meet our Doctors
Irene Shevelev, M.D., F.A.A.P.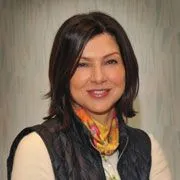 Dr. Irene Shevelev earned her undergraduate and medical degrees in the USSR, where she graduated with honors. After coming to the United States, she served as Chief Resident at Methodist Hospital in Brooklyn, New York, where she was responsible for residents' education and also cared for critically ill children in the pediatric ICU. Certified by the American Board of Pediatrics and a fellow of the American Academy of Pediatrics, Dr. Shevelev was recently named as one NJ's favorite Kids Docs for 2012.
Dr. Shevelev is passionate about child nutrition and development. She followed in her parents' footsteps to become a physician. When not at the office, she loves theater, listening to music, reading, working out at the gym, and cooking. Dr. Shevelev loves practicing pediatrics while forming close bonds with the children and their families. As Valley Pediatrics' senior physician, she has been with the practice for 26 years. Mom to one adult son, she currently lives with her husband in Wyckoff, NJ. "I feel blessed to be able to work in a wonderful practice that shares the same passion I have for providing the best health care possible. "
Claude Ligenza, M.D., F.A.A.P.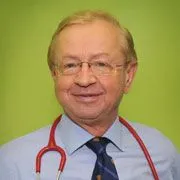 Dr. Ligenza earned his Master's degree in Psychology as well as PhD candidate in Psychology at the Catholic Academy in Warsaw, Poland. A Master's degree in Social Work at Fordham University in New York. He completed his medical studies at the University Nordestana, Dominican Republic, and a pediatric residency at St. Joseph's Hospital in Paterson, NJ. As one of our senior staff members, Dr. Ligenza has been at Valley Pediatrics for 23 years. He is married and lives with his spouse and 2 children in Tuxedo, New York.
Dr. Ligenza decided to become a pediatrician because when he was 18 months old he contracted diphtheria, from which he nearly died, but a doctor saved his life by injecting him with horse serum. Being a doctor has allowed him to achieve fulfillment in a profession where he is privileged to heal children every day.
He is Board Certified in Pediatrics, and has privileges at The Valley Hospital, Ridgewood, NJ and The Children's Hospital at St. Joseph's in Paterson, NJ. In addition, he is an Assistant Professor of Pediatric Medicine at St. Georges School of Medicine.
Christopher Nicpon, M.D., F.A.A.P.
Dr. Nicpon earned his B.A. in Biology at Siena College, completed medical school at Albany Medical College and a pediatric residency at The University of Connecticut. Certified by the American Board of Pediatrics and a fellow of the American Academy of Pediatrics.
He has been a physician at Valley Pediatrics for 12 years. Along with his love of sports, cooking and gardening, Dr. Nicpon spends his free time in Suffern, NY with his wife and 3 children.
Amy Leifer, M.D., F.A.A.P.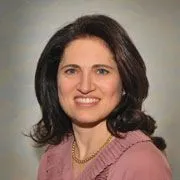 Dr. Leifer earned her Bachelor's Degree in Psychology at Columbia College of Columbia University. She then went on to study medicine at the Columbia College of Physicians and Surgeons, Columbia University and completed her pediatric residency at Children's Hospital at Montefiore, Albert Einstein Medical Center. Certified by the American Board of Pediatrics and a fellow of the American Academy of Pediatrics.
Dr. Leifer has been in practice at Valley Pediatrics for more than 10 years, and is married with three sons. She values her roles as physician, educator and a listener—knowing that being a good pediatrician requires listening and being available to answer the concerns of both the patient and parent, and to educate families by explaining the reasons behind any diagnosis and treatment.
WELCOME DR. LEE
JULIA J. LEE, M,.D., F.A.A.P.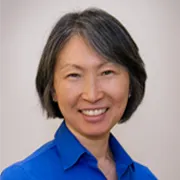 Dr. Lee earned her bachelor's degree in molecular biology & biochemistry at Wesleyan University. After assisting in clinical research for a year at the National Institutes of Health in Bethesda, Maryland, she decided to pursue a medical degree. She attended the Medical College of Pennsylvania in Philadelphia, and upon graduating entered the pediatric residency program at North Shore University Hospital. During her senior year she was recognized for her dedication and hard work by being awarded the Pediatric Resident of the Year. Certified by the American Board of Pediatrics and a fellow of the American Academy of Pediatrics.
Dr. Lee has spent her career working in private practice caring for children and engaging with families from various backgrounds. Dr. Lee believes there are many factors that influence the health of children and she attempts to take these into consideration as she guides each child toward his/her optimal health. Dr. Lee is married with 2 grown children. In her spare time, she enjoys hiking, reading,yoga and opera.
WELCOME DR. BIRNHAK
Stefani Birnhak, D.O., F.A.A.P.
Dr. Birnhak earned her B.A. degree from Cornell University, where she graduated with high honors in Biology. She completed medical school at Rowan University and her pediatric residency at Goryeb Children's Hospital at Morristown Medical Center. Certified by the American Board of Pediatrics and a fellow of the American Academy of Pediatrics.
As a child, Dr. Birnhak was a patient of Valley Pediatrics, where the staff always took exceptional care of her. It became her childhood goal to give back to the same medical community that nurtured her and she even advised her pediatrician that she would be practicing medicine at Valley Pediatrics one day. Dr. Birnhak is excited to have fulfilled her childhood aspiration and give back to the practice that cared for her.
---
Meet the Staff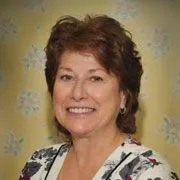 Carol, Head Nurse
Cathy, Office Manager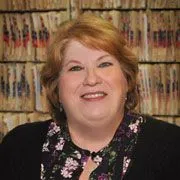 Linda, Front Desk Manager